Many of our shipwrecks are under threat from environmental and human interference. Since 2016 Heritage Victoria's Maritime Heritage at Risk program has identified and prioritised site management and protection of our most significant shipwrecks.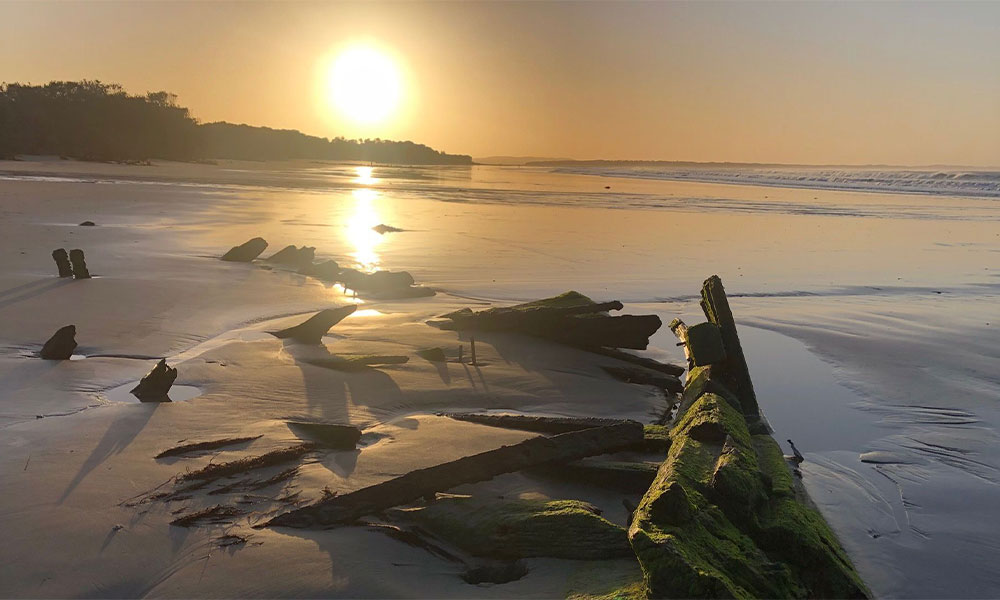 2019/20 highlights
In 2019/20 our key activities included fieldwork, conservation of the Amazon and SS City of Launceston, wreck monitoring, port monitoring and inspections.
Shipwreck monitoring program
Our Community Shipwreck Monitoring Program works with Queenscliff, Werribee, Port Albert and Port Welshpool Volunteer Coast Guards and the Inverloch Surf Life Saving Club to monitor 14 shipwrecks at risk of human interference. Any unauthorised damaging activities including anchoring, fishing and diving are reported by participants and investigated by Heritage Victoria. Our wreck monitoring program is funded by the Commonwealth Department of Agriculture, Water and the Environment.
Port monitoring program
Increasing popularity in deep diving has meant some previously undisturbed deep-water shipwrecks are now accessible by recreational divers with specialised equipment. Unfortunately, Heritage Victoria has received reports that a small number of deep-divers have looted some important wrecks off the Victorian coast. To address this issue, the Community Shipwreck Monitoring Program was expanded to include Port Albert and Port Welshpool Volunteer Coast Guards. As well as visiting deep-water wreck sites, participants also monitor diving vessels operating from their port facilities.
Inspections
We also make regular inspections of our shipwrecks. In the past 12 months, we've visited the SS Glenelg, the Barbara, Cheviot, and the PS Thistle.
The SS Glenelg has suffered from significant human interference in recent years. When we visited in July 2019, the condition appeared to be stable.
We dived the Barbara in February 2020. She was in relatively stable condition, showing signs of gradual deterioration.
We visited the Cheviot in March 2020, just prior to COVID. Some marine growth had changed since the previous inspection, but this appeared to be a seasonal variation. She was in a stable condition with very little site disturbance.
We also visited the PS Thistle in March 2020. Her visible remains include paddle wheels, engine and a large boiler tank. We identified some erosion which exposed more components of the engine.
You can find more information in our Maritime Heritage at Risk Program Annual Reports.
The Barbara shipwreck investigation
In February 2020 Heritage Victoria, Flinders University, and the Maritime Archaeology Association of Victoria conducted a field school at the site of the Barbara shipwreck.
The Barbara was built in Tasmania in 1841. She was used as a lime trader in Port Phillip Bay and sunk in 1852 at Rye. The wreck is a rare example of early Australian shipbuilding.
The fieldwork included wreck identification, surveys, excavation, and underwater photogrammetry. Three small sections of the wreck were excavated, providing information on how she was built. Wood samples showed that the vessel was very well constructed using a variety of timbers from all over Australia.
The field school also introduced students to the techniques of underwater archaeological survey and excavation.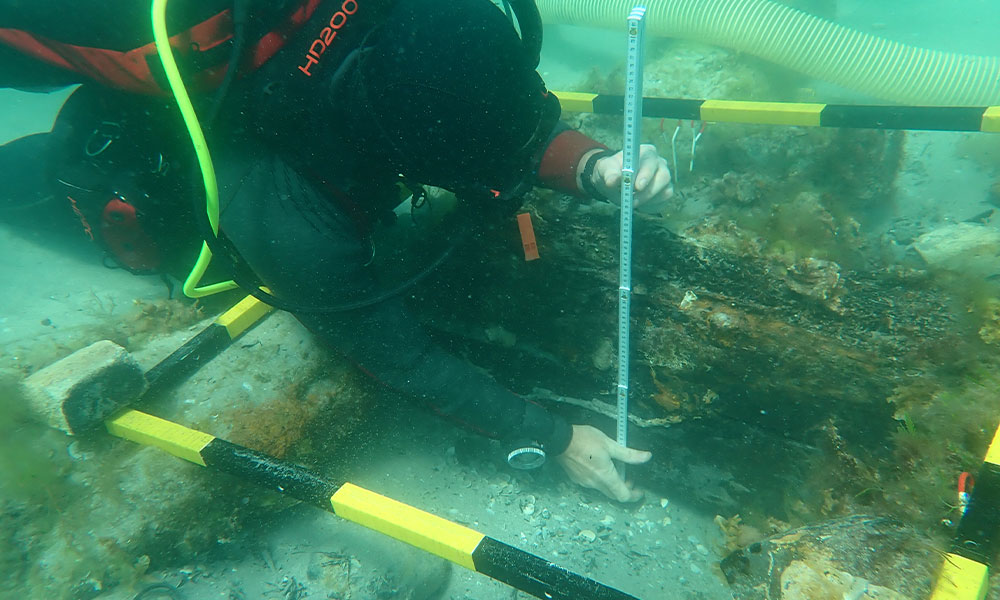 Amazon shipwreck conservation
The Amazon shipwreck is located in the intertidal zone at Inverloch beach. Over the past 12 months significant sand erosion has exposed large parts of the wreck. Heritage Victoria in collaboration with Parks Victoria have carefully removed large sections of the exposed wreck and reburied them for preservation.
The Inverloch community has a strong sense of custodianship for this important shipwreck. The Inverloch Surf Life Saving Club continues to provide regular reports on the condition of the wreck, and local volunteer group, Amazon 1863 Project, monitors the site and has increased public awareness of this wreck.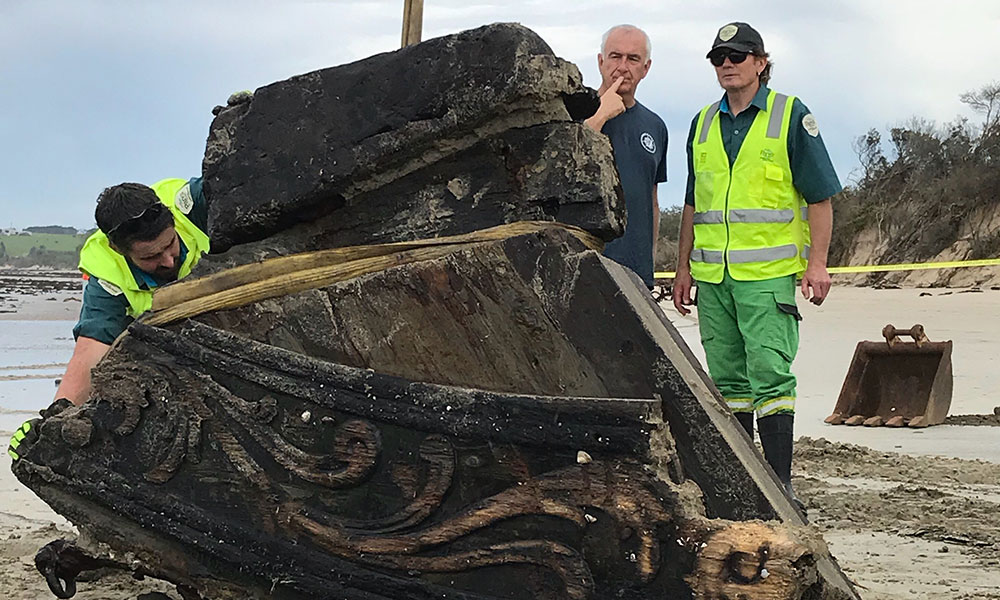 Page last updated: 23/02/21