Avenue of Honour, Mortlake – VHR H2342
What is the Avenue of Honour, Mortlake?
The Avenue of Honour, Mortlake is an avenue of 191 Monterey Cypress trees. This species was grown to form wind breaks in the Western District from the 1870s. The Avenue lines the Hamilton Highway. It begins at the Ararat-Mortlake road and runs approximately 2.2 kilometres to Cemetery Lane.
At its greatest extent, the avenue contained 196 trees. There are currently 99 trees on the northern side, and 92 trees on the southern side.
This type of tree forms a dense, dark avenue of large trees, which are evenly spaced along the avenue. Granite name plaques identifying individual soldiers are placed at the foot of trees. The avenue is an impressive and imposing visual and cultural landmark and a key landscape feature of the district.
The Avenue of Honour, Mortlake is historically significant as a rare example of an avenue planted to commemorate individual sacrifice during both wars. It is also socially significant at a local level for its relationship with the community as a memorial to those who served in World War I and for its continuing commemorative importance.
What has happened?
On the 28 January 2022 the Avenue of Honour, Mortlake was severely damaged in a storm event. As a result, 16 dangerous trees were removed to date under a standing exemption.
Tree damage from recent storm event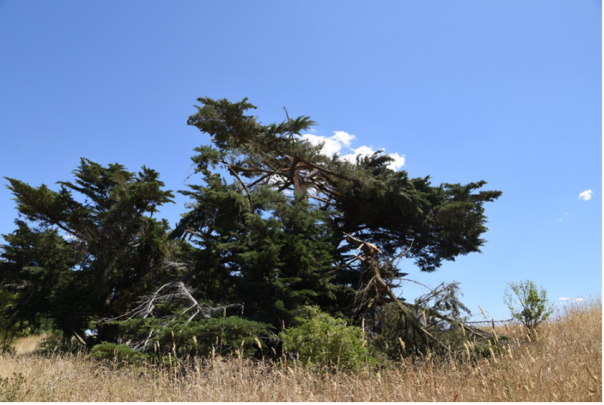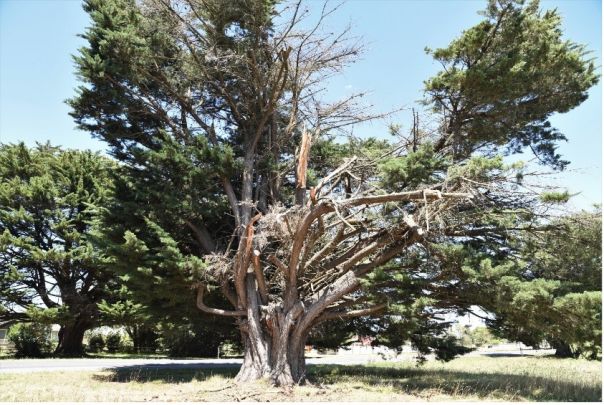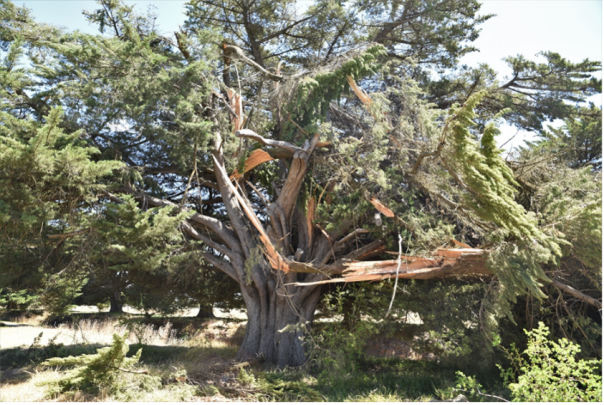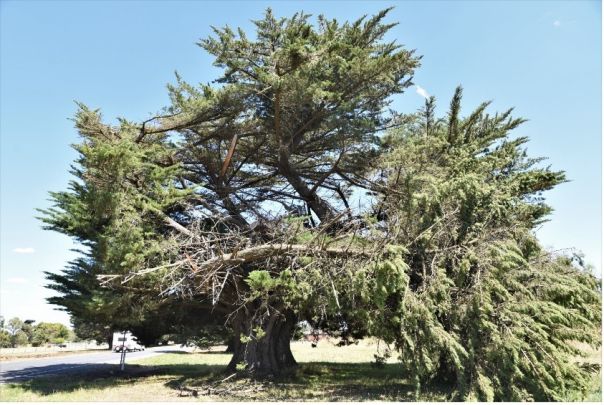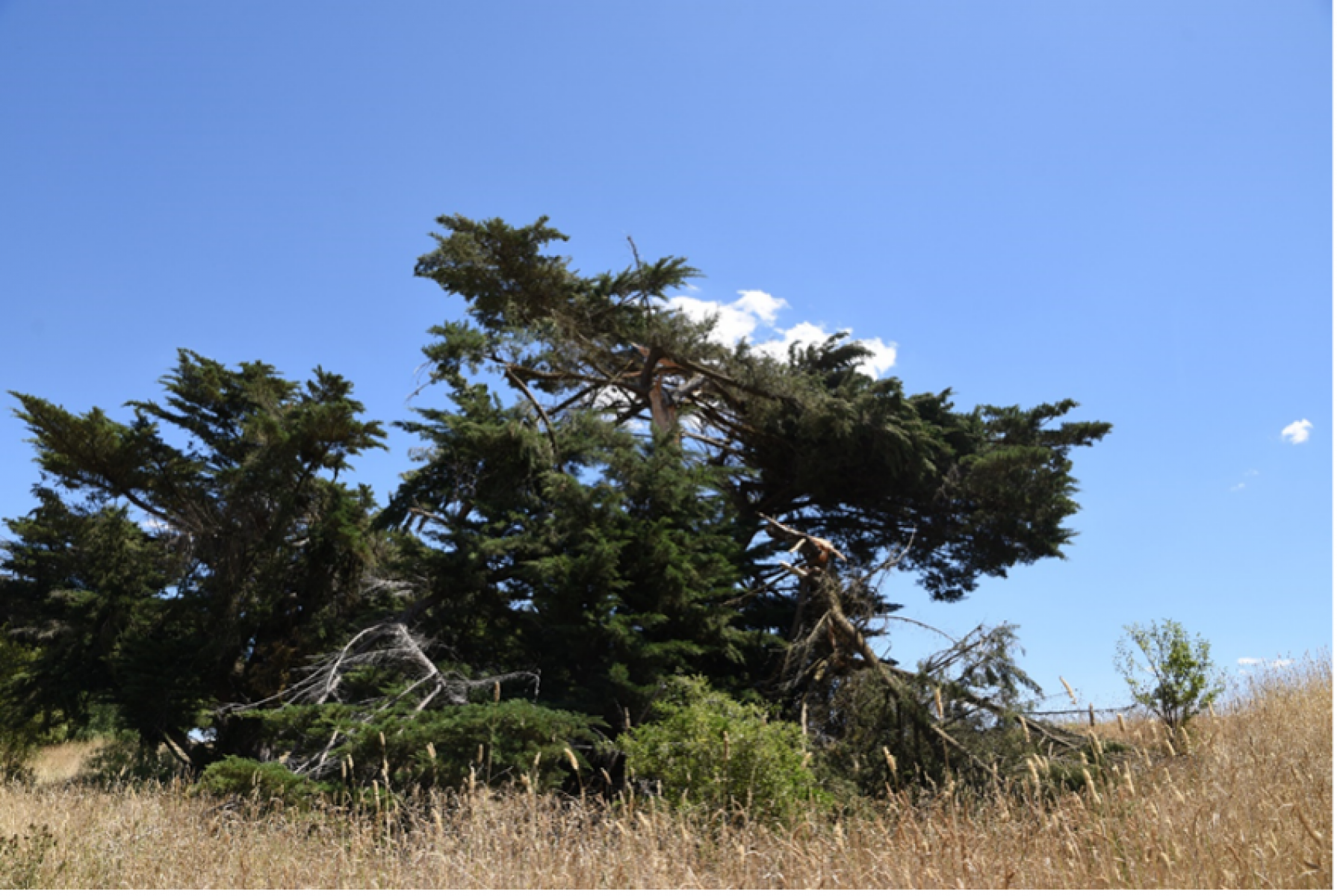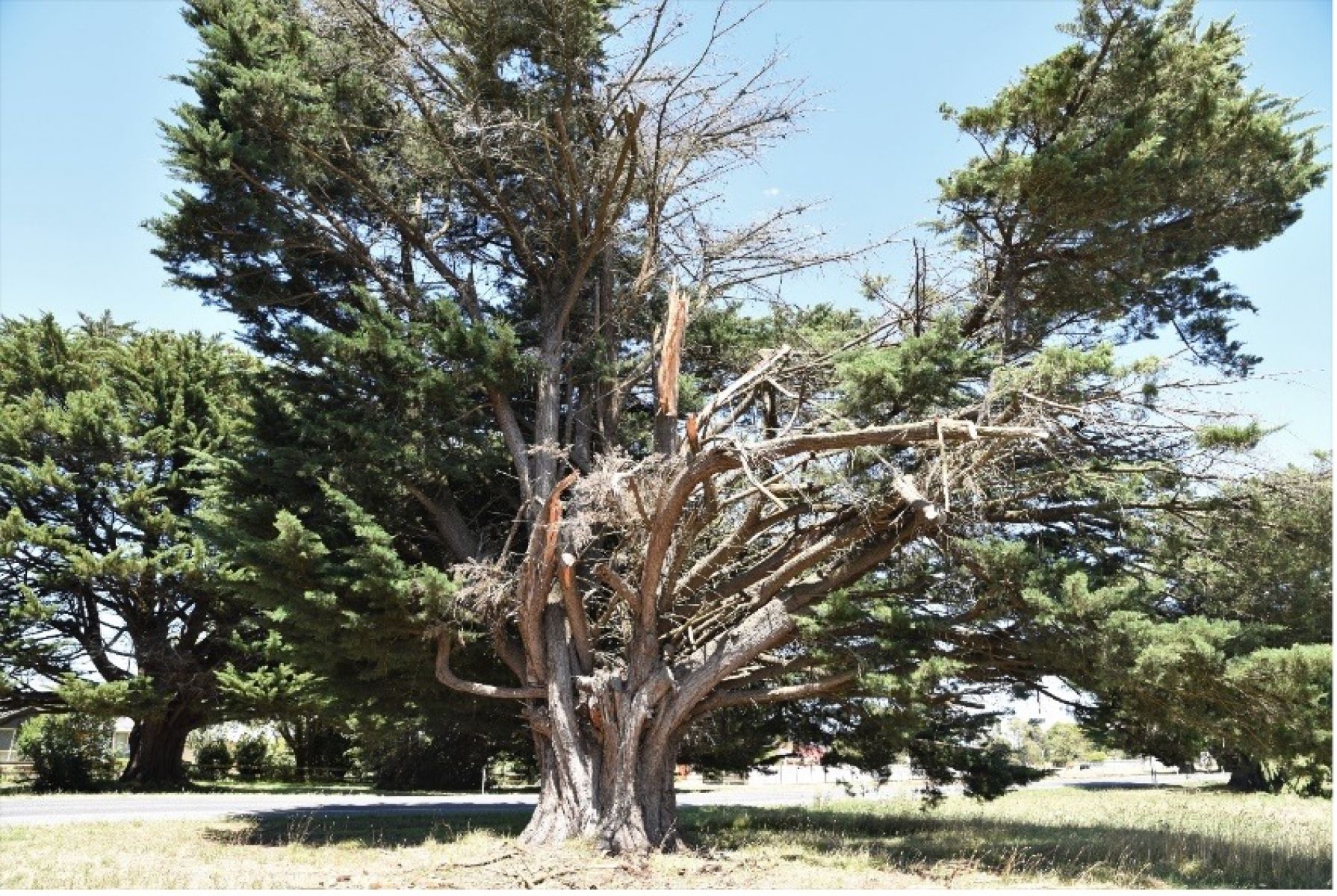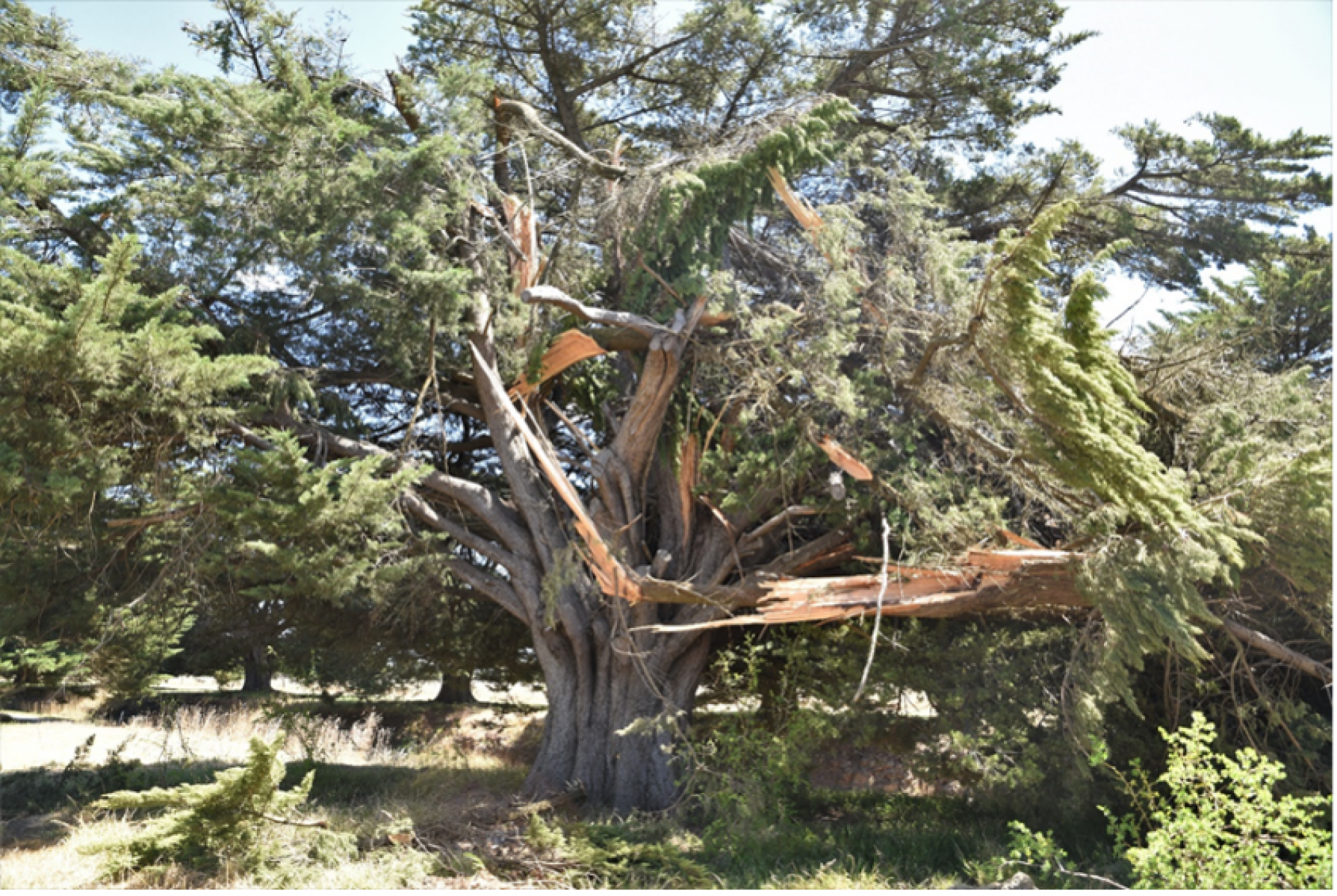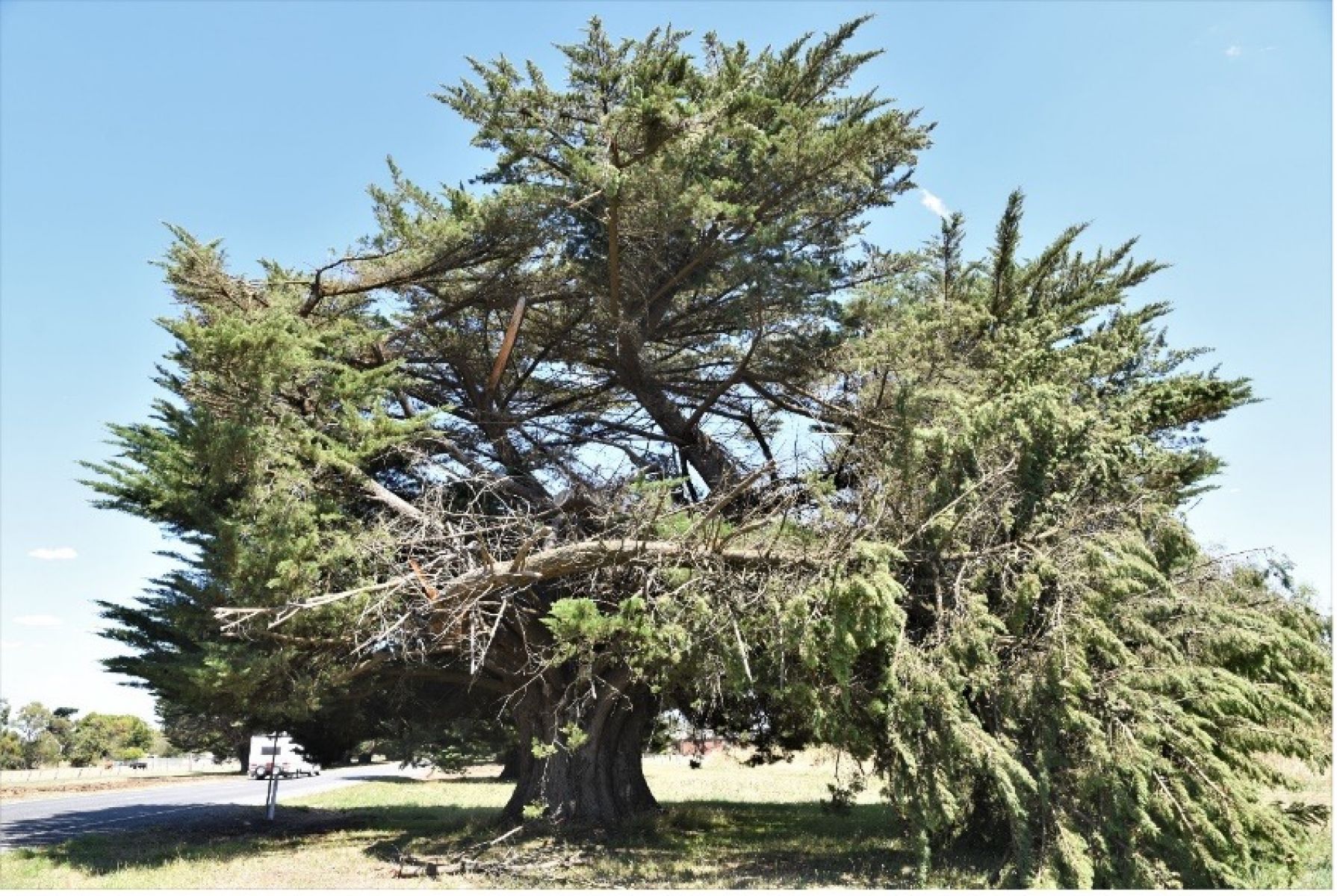 Heritage Victoria and Moyne Shire Council met to inspect the emergency works and condition of the Avenue after the incident. The recent storm damaged the avenue further and the trees are now susceptible to further damage from future storms.
A media report released on the 10 February 2022 has suggested the emergency removal of all remaining 175 trees. This is not the case. The removal of any further trees will be done with approval from Heritage Victoria.
Separately to this event, Moyne Shire Council has been working with Heritage Victoria to replace the Monterey Cypress trees. Heritage Victoria has received a permit application for these works. The removal of trees after the recent storm will not impact the approvals process for the replacement of the rest of the Avenue of Honour.
What is next?
Moyne Shire Council will now apply for a permit exemption to remove trees that were damaged beyond recovery in the storm event. This application will be assessed by Heritage Victoria.
Page last updated: 06/06/23