Heading to the beach this summer? Plan a road trip to some of our amazing heritage places.
Bells Beach Surfing Recreation Reserve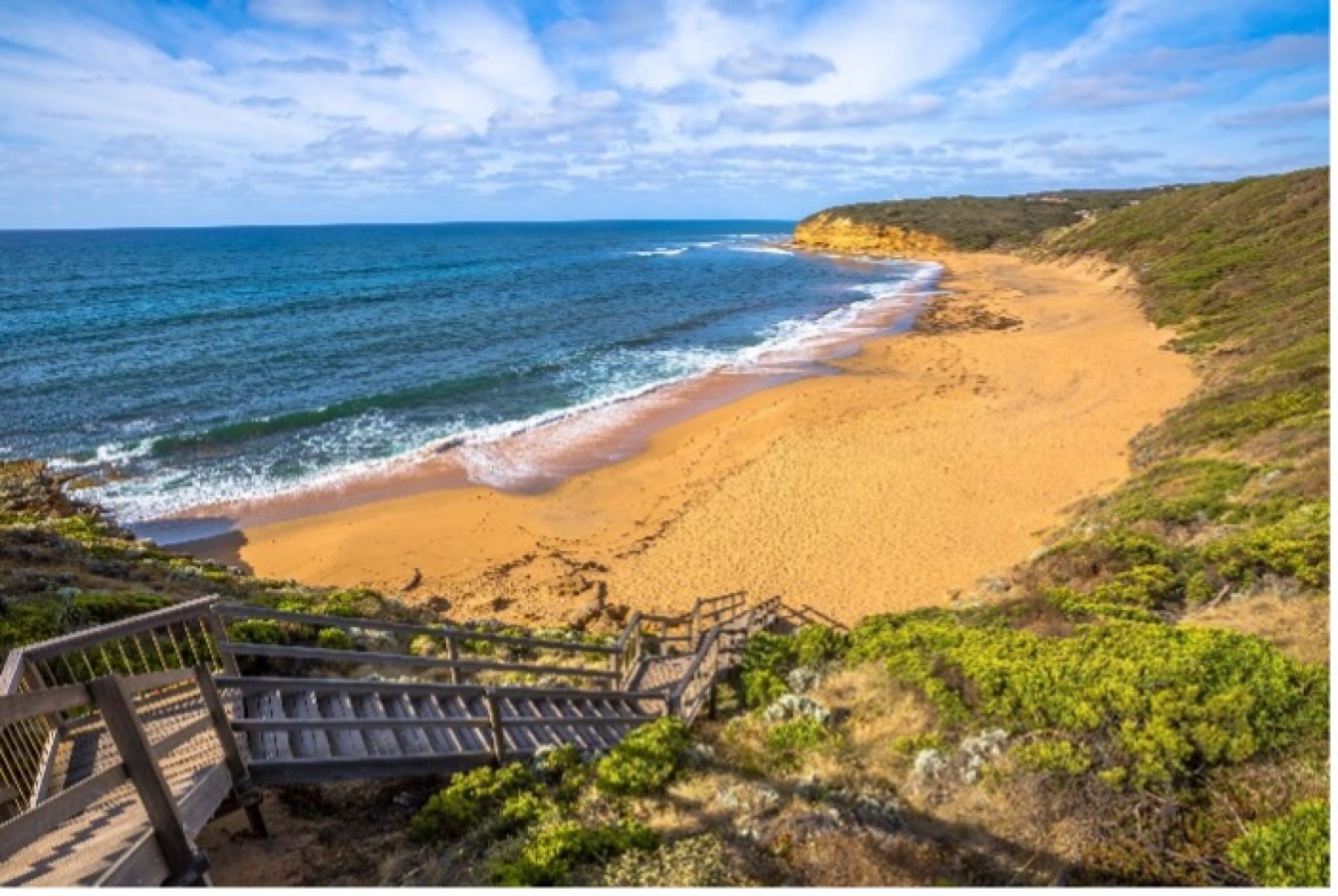 If you're near the Bellarine, start your morning with a surf at Bells Beach Surfing Recreation Reserve.
In the 1920s Victoria's surfing roots started here.
Photos of the six-metre waves for the 1965 Bells Beach Easter Competition cemented its international reputation as a world-class big wave venue.
Barwon Park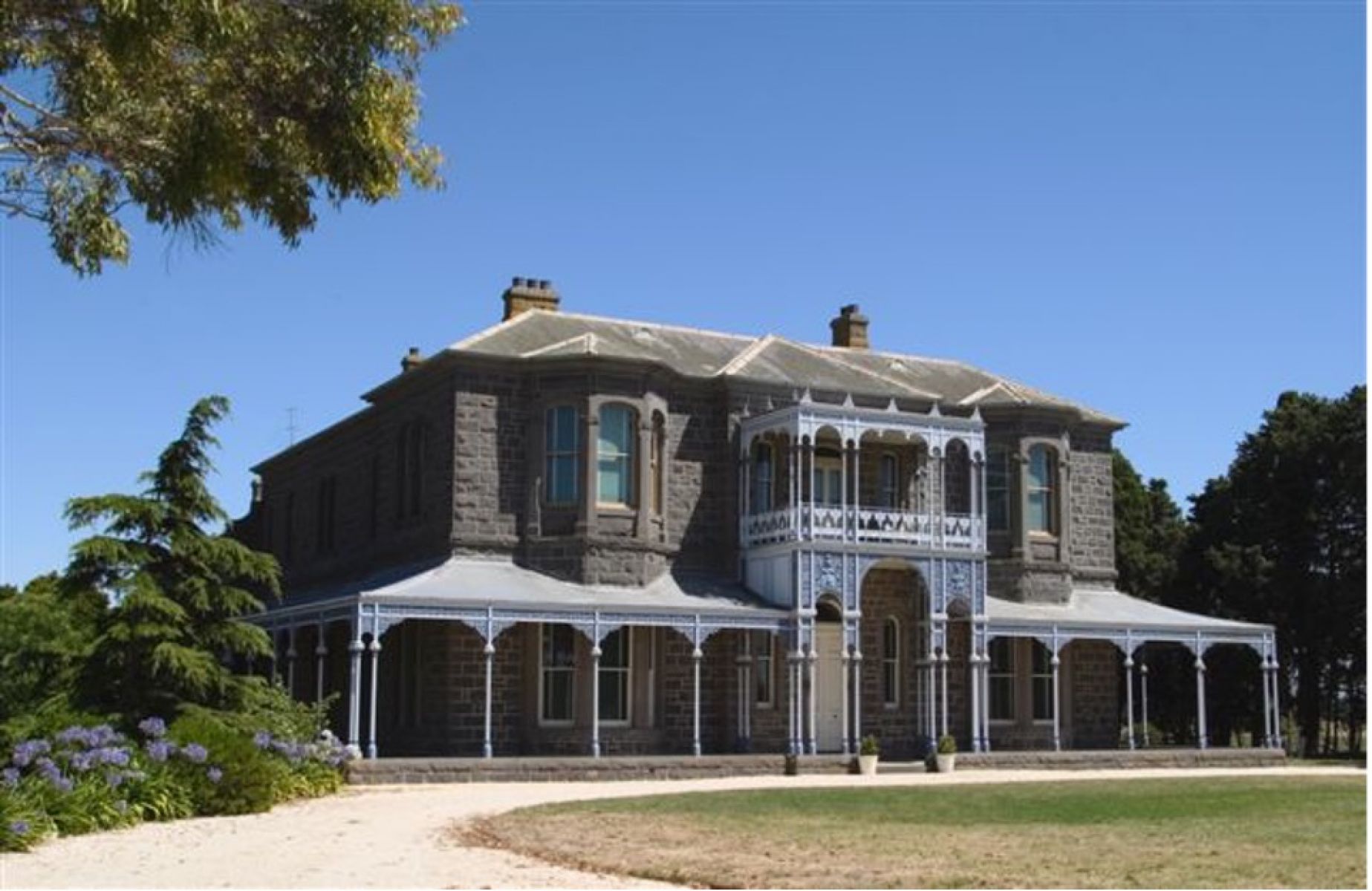 Then, head out to the grand Barwon Park mansion owned by the National Trust and will reopen in January 2022.
Stop in for a guided tour of the house and grounds of the woman who established the Austin Hospital, Elizabeth Austin, and her husband Thomas who introduced rabbits to Australia.
Eastern Beach Bathing Complex and Reserve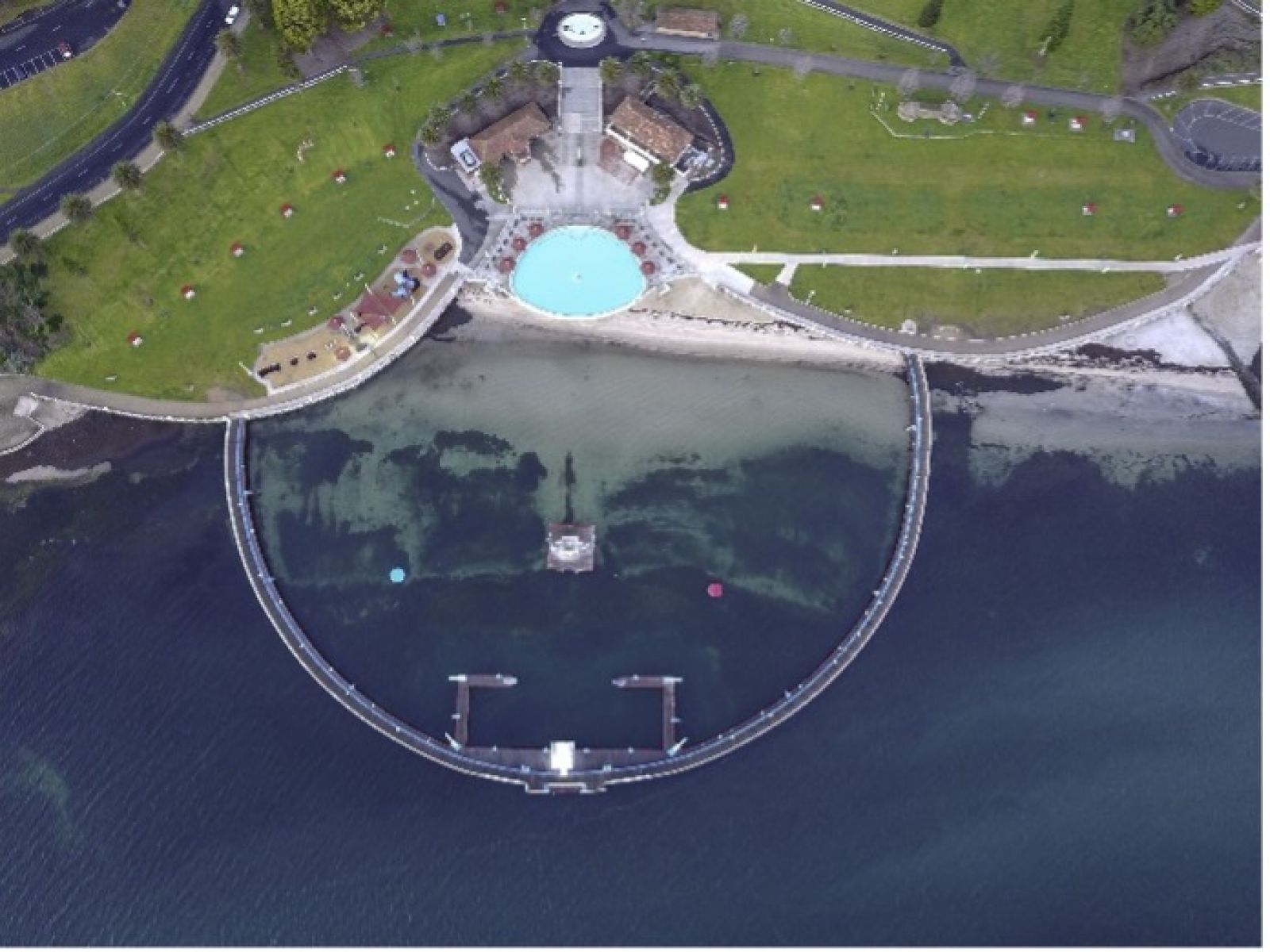 Next, stop in at the Eastern Beach Bathing Complex and Reserve for a bite to eat or ice cream.
Admire the landscaping and take a stroll around the promenade, which is the last remaining original sea bath along Port Phillip Bay.
Former Mineral Springs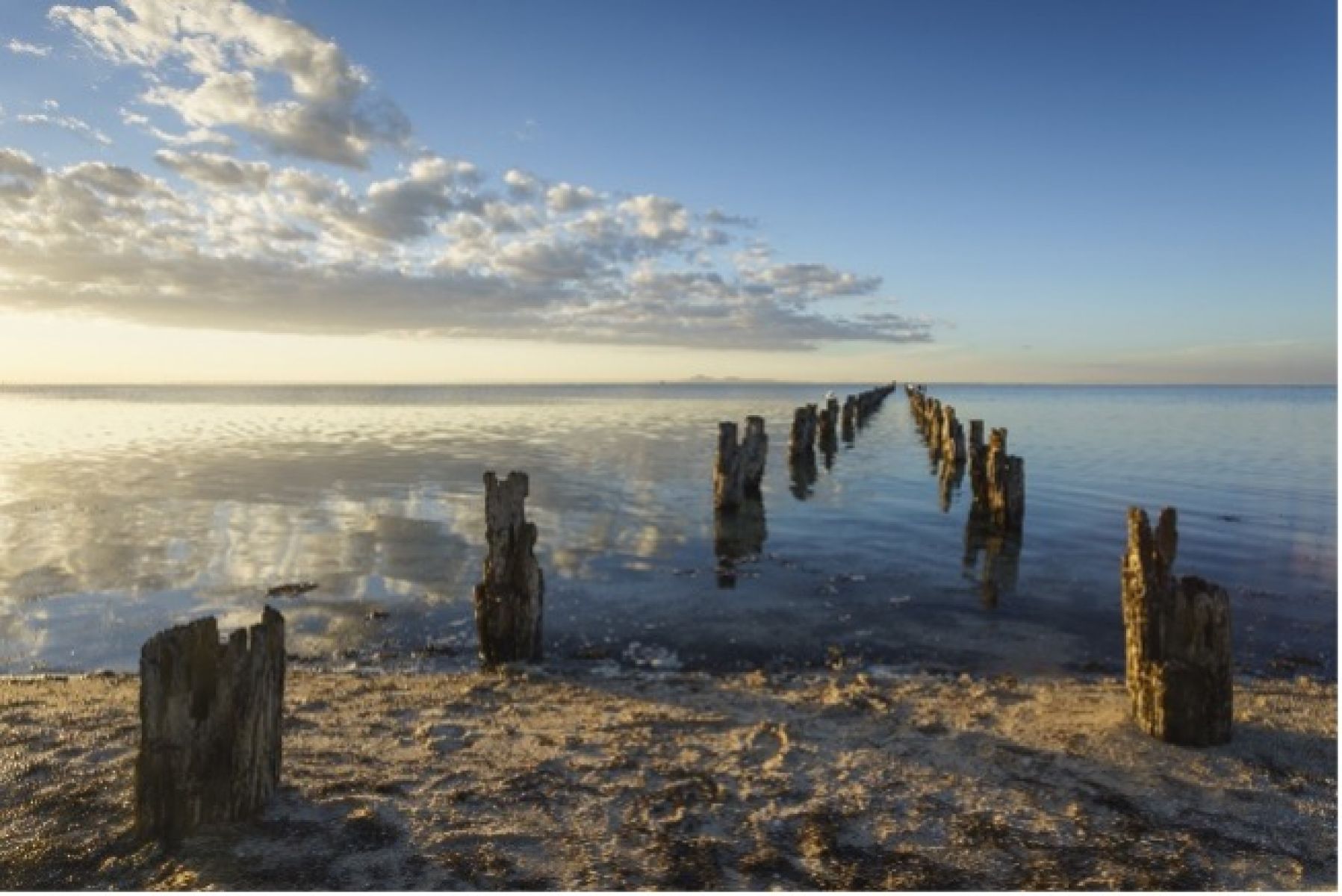 Need to stretch your legs? Head out to the Former Mineral Springs at Clifton Springs (try to time this for low tide). Picture yourself 100 years ago, arriving by steamship to the pier, where now only piles remain. Mineral water was all the rage, for drinking and for bathing or 'taking the waters.'
There were at least seven different springs along the foreshore, with a bottling facility, kiosk and a bathhouse on site. Heated water was pumped to the bathhouse, and a grand hotel stood on the cliff behind the beach.
Shortlands Bluff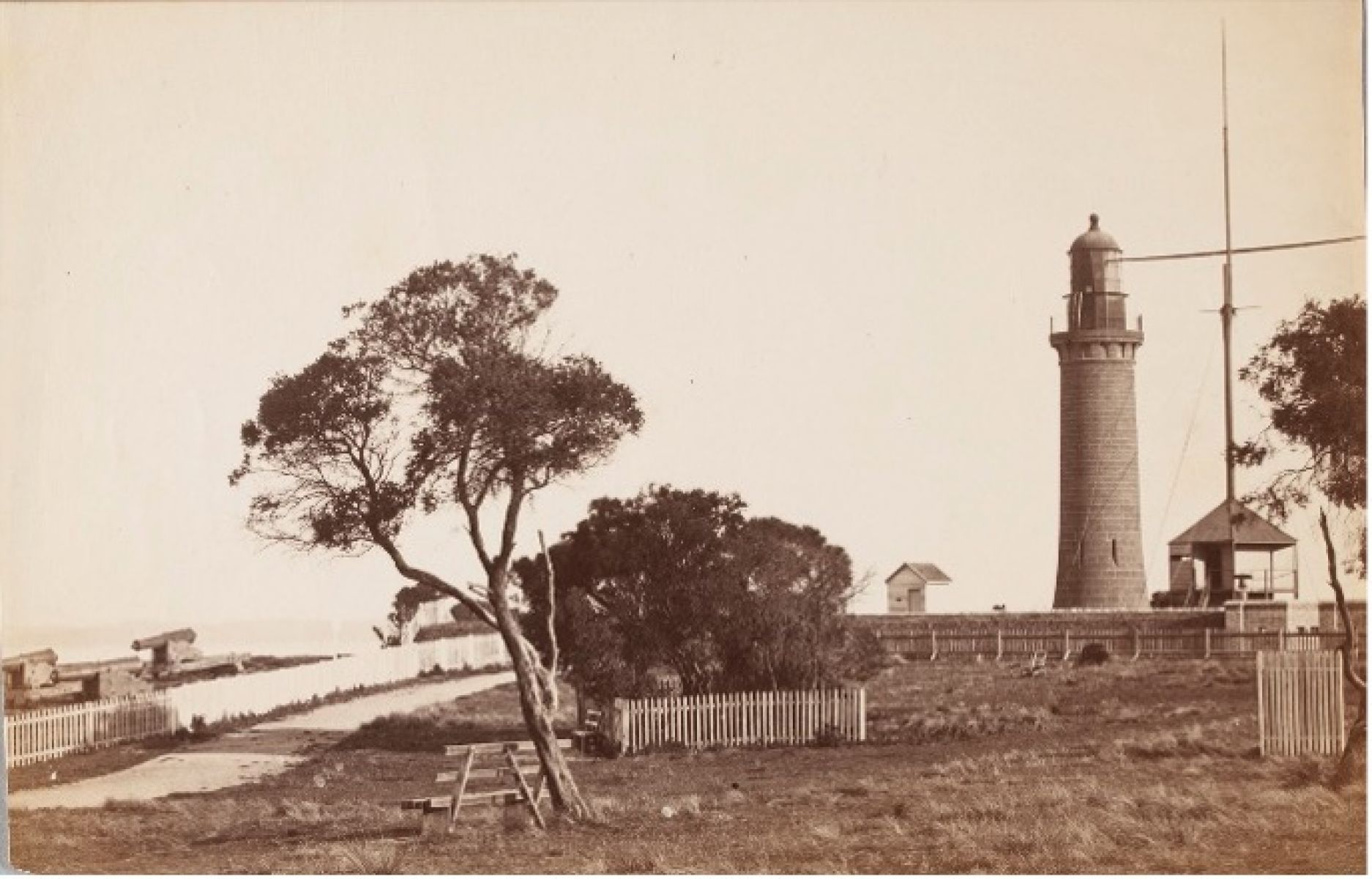 Finally, head out to Shortlands Bluff to watch the sunset and maybe spot some seals. The first lighthouse was built in the 1840s to safely guide ships through The Rip, the treacherous stretch of water between Point Lonsdale, Point Nepean, and Shortlands Bluff.
Build in the 1860s a military battery protected the bay from external threats, and this was later upgraded to become Fort Queenscliff.
Plan your own heritage road trip
You can plan your own heritage road trip using the create your tour function on the Victorian Heritage Database.
Page last updated: 06/06/23