The timber cottage in Beveridge was built by Ned's father, John 'Red' Kelly using local bush timber and bluestone. The Kelly family lived there for about four years, before moving to Avenel when Ned was 10 years old.
The Kelly House and surrounding land was purchased by the Victorian Government in 2019. Heritage Victoria is supervising stabilising and repairing the house, funded through a Living Heritage Grant. These works should be completed in mid-2021.
Once stabilised, the house can be adaptively reused to allow the community to appreciate the building and its history. The surrounding land is designated as a heritage reserve which can be enjoyed by the community.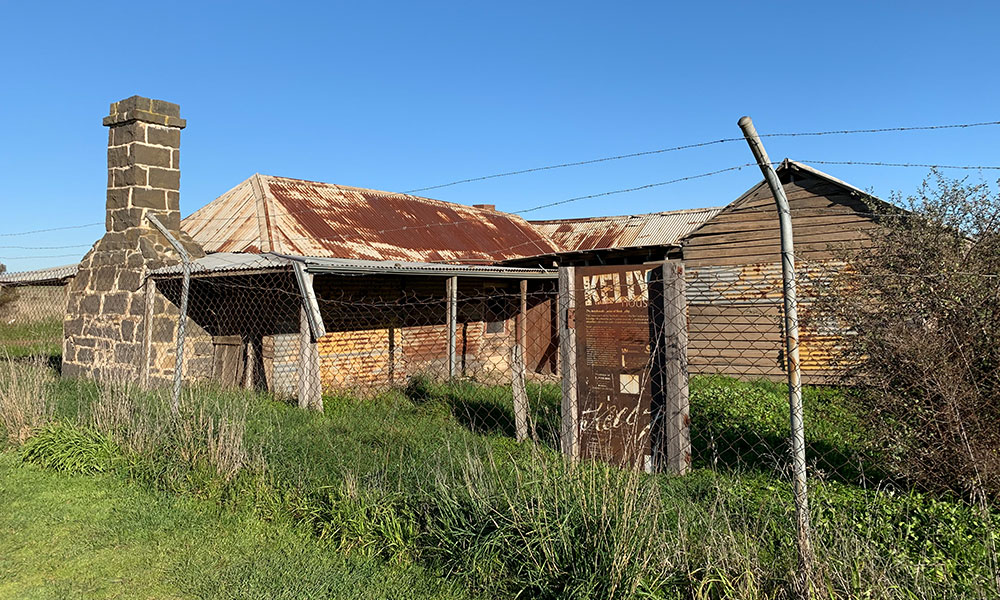 Why is the Kelly House important?
The Kelly House is Ned Kelly's childhood home. Ned went on to become one of Australia's most infamous bushrangers.
The house is a modest timber cottage which originally had a shingle roof and a bluestone chimney. When the Kelly's first lived there it was a small, three-roomed building with a verandah on three sides. In the 1860s, the Kelly's extended the cottage with an extra room and a brick chimney.
The building methods Red used are typical of his Irish heritage. The construction and detailing of the roof; including the use of bush poles, shingles, transverse split timber boards, gutter details, and the absence of eaves; is not known elsewhere in Victoria.
This place is also important as it may contain archaeologically significant artefacts relating to Ned Kelly's early family life.
Page last updated: 06/04/23