13 November
A $183,000 Living Heritage Program grant is funding conservation work to the Former Railway Water Tower (H1193) in Murtoa. The impressive water tower was built in 1886 to supply railway steam engines. The tower is historically significant for its connection to the growth of Victoria's steam train network in the 19th century. The grant was awarded to the Murtoa and District Historical Society in the final round of the Living Heritage Program.
A conservation challenge
The Murtoa Water Tower is a 12-metre-high cylindrical building with complex conservation needs. The enormous 40,000 gallon iron water tank at the top of the tower is collecting rainwater due to a blocked outlet. Water ingress is causing rusting of the tank, deterioration of brick pointing, as well as internal damage to floors, windows, and doors. The deteriorated windows are allowing birds to enter the building and cause more damage. Due to the height and curved shape of the building, scaffolding is a challenge for the project.
Repairs to the building will involve conservation works using traditional techniques and materials:
Construction and fitting of a roof to the water tank to prevent water collection
Restoration of windows and doors
Re-pointing of brickwork
Recapping of the top of the tower
Timber floor repairs.
The works are due to start before the end of the year and will be overseen by professional Heritage Advisors.
Museum taxidermy and silo art
A curious display of taxidermy birds, reptiles, insects and eggs line the ground floor of the tower. These belong to the James Hill taxidermy collection, dating from 1875 to 1932. The collection contains over 600 specimens, including several rare and unique specimens that were acquired for research by Museums Victoria.
The James Hill taxidermy collection inspired a large-scale painted mural on the silos opposite the Water Tower. Thirty colourful birds are pictured on the silos. The mural is a striking addition to the Australian Silo Art Trail.
When works are complete the Water Tower will continue to be used as a public museum showcasing the taxidermy collection as well as historical objects and memorabilia on the upper floors.
More information
View more highlights from the completed Living Heritage Program.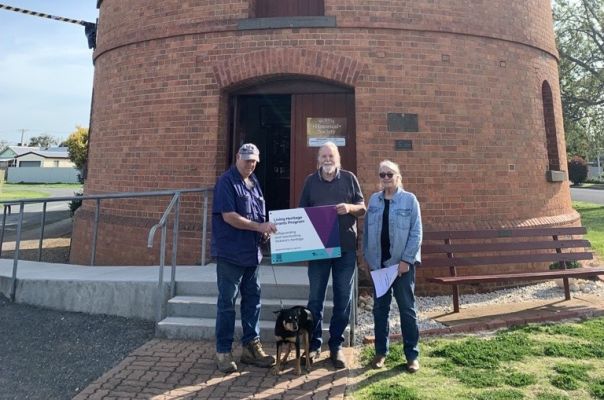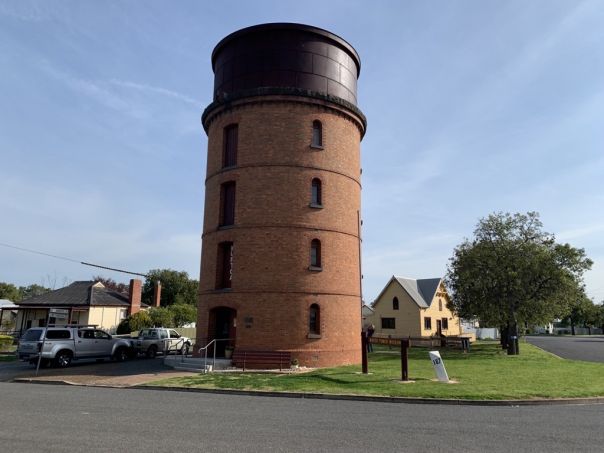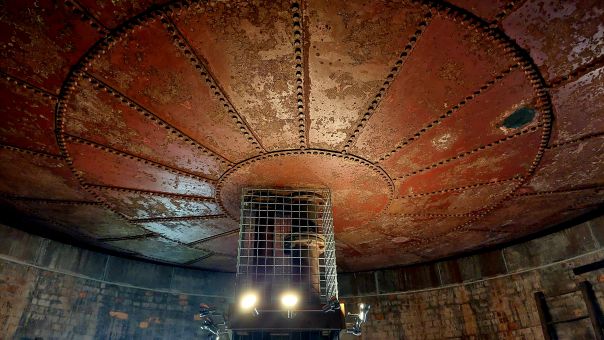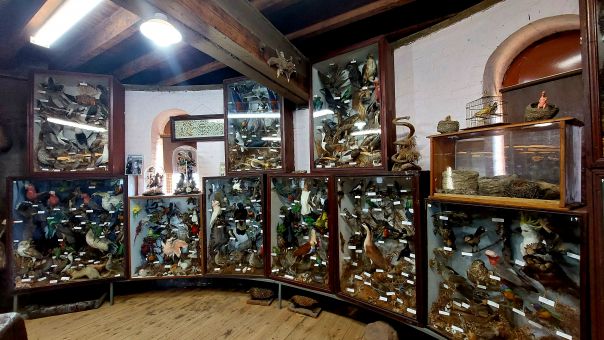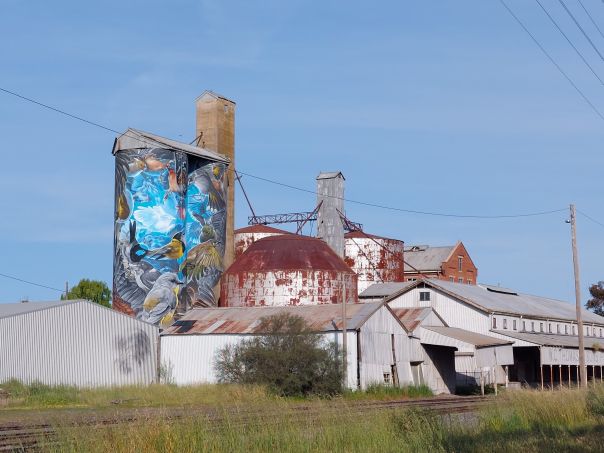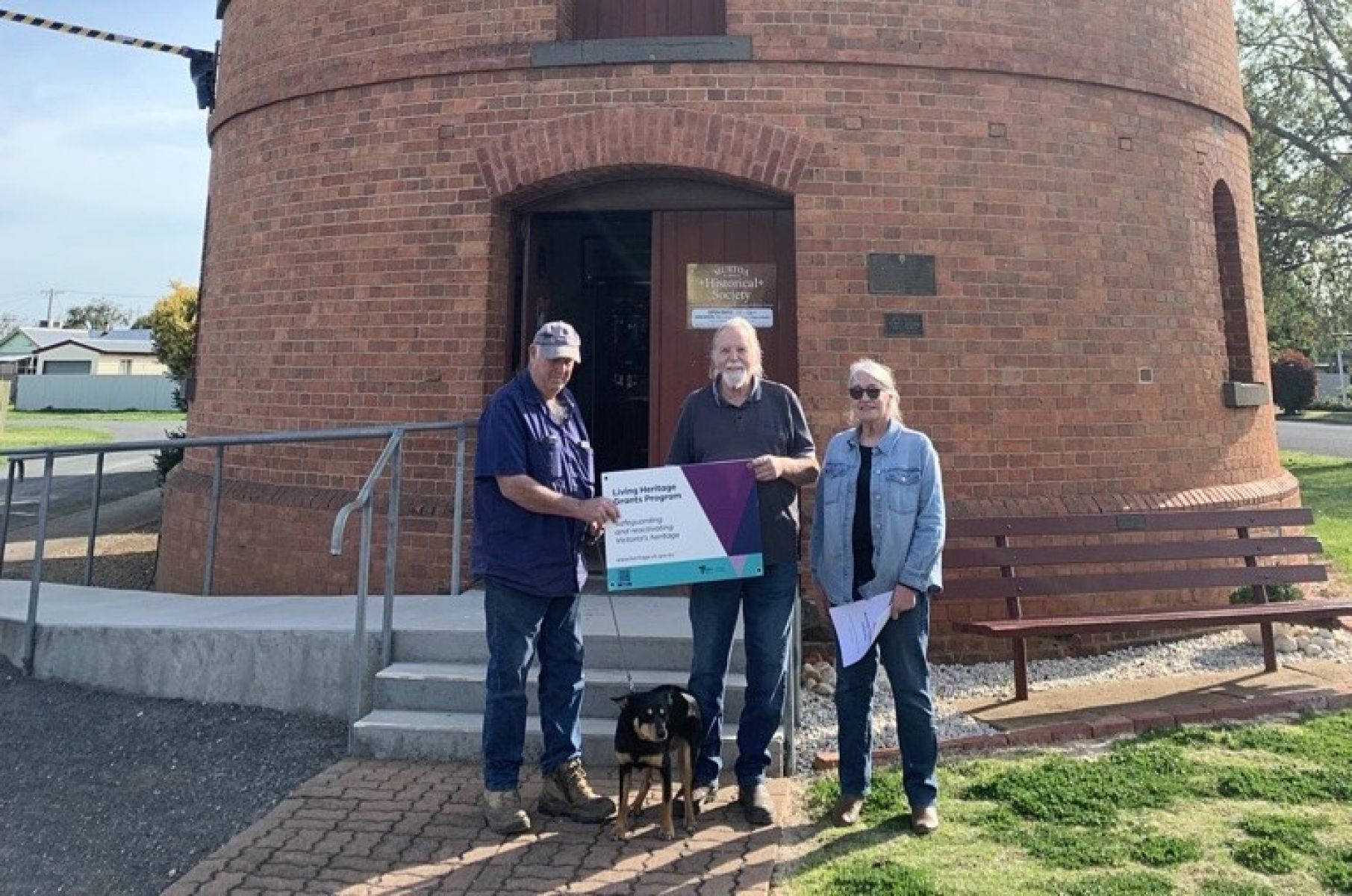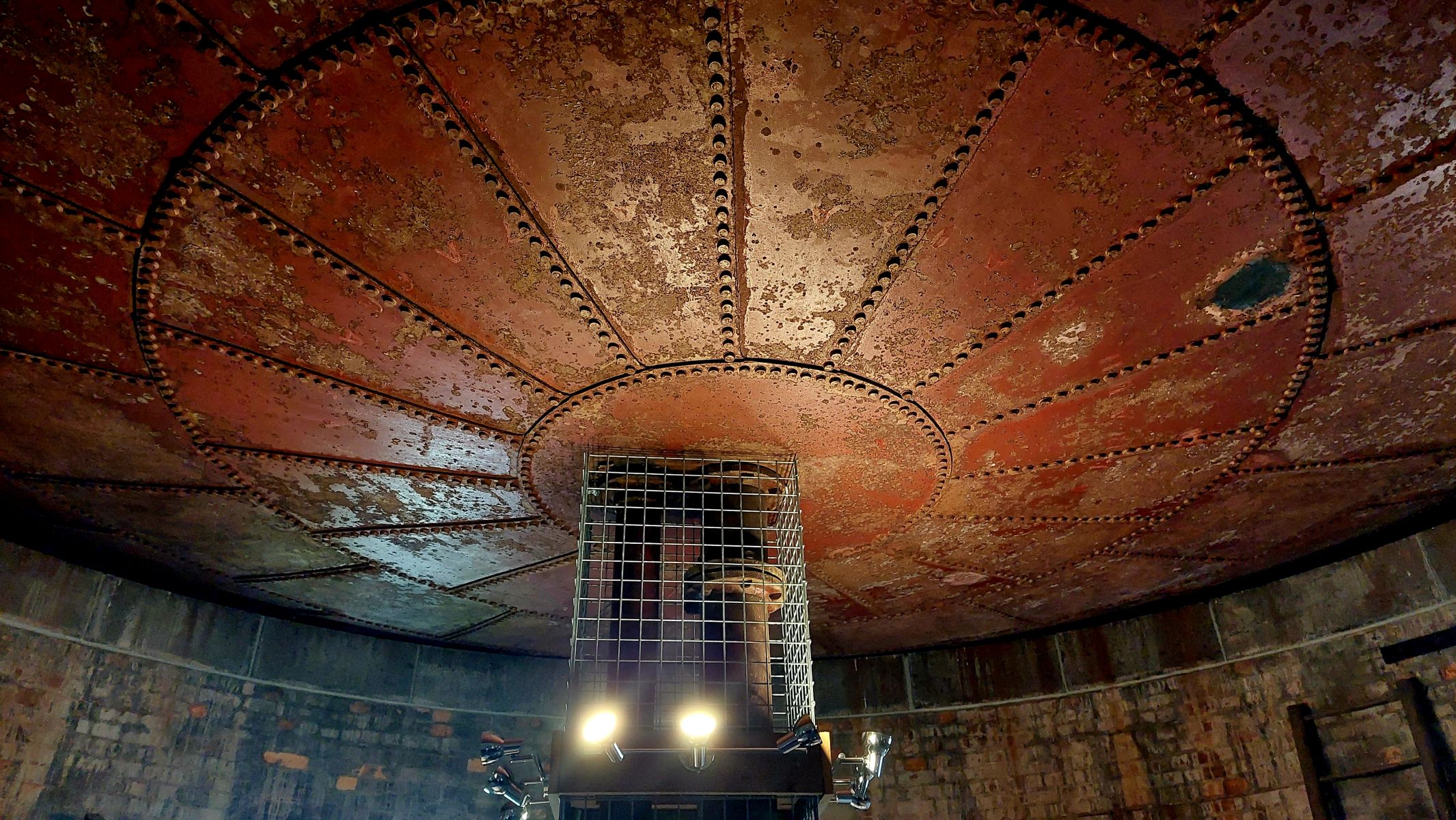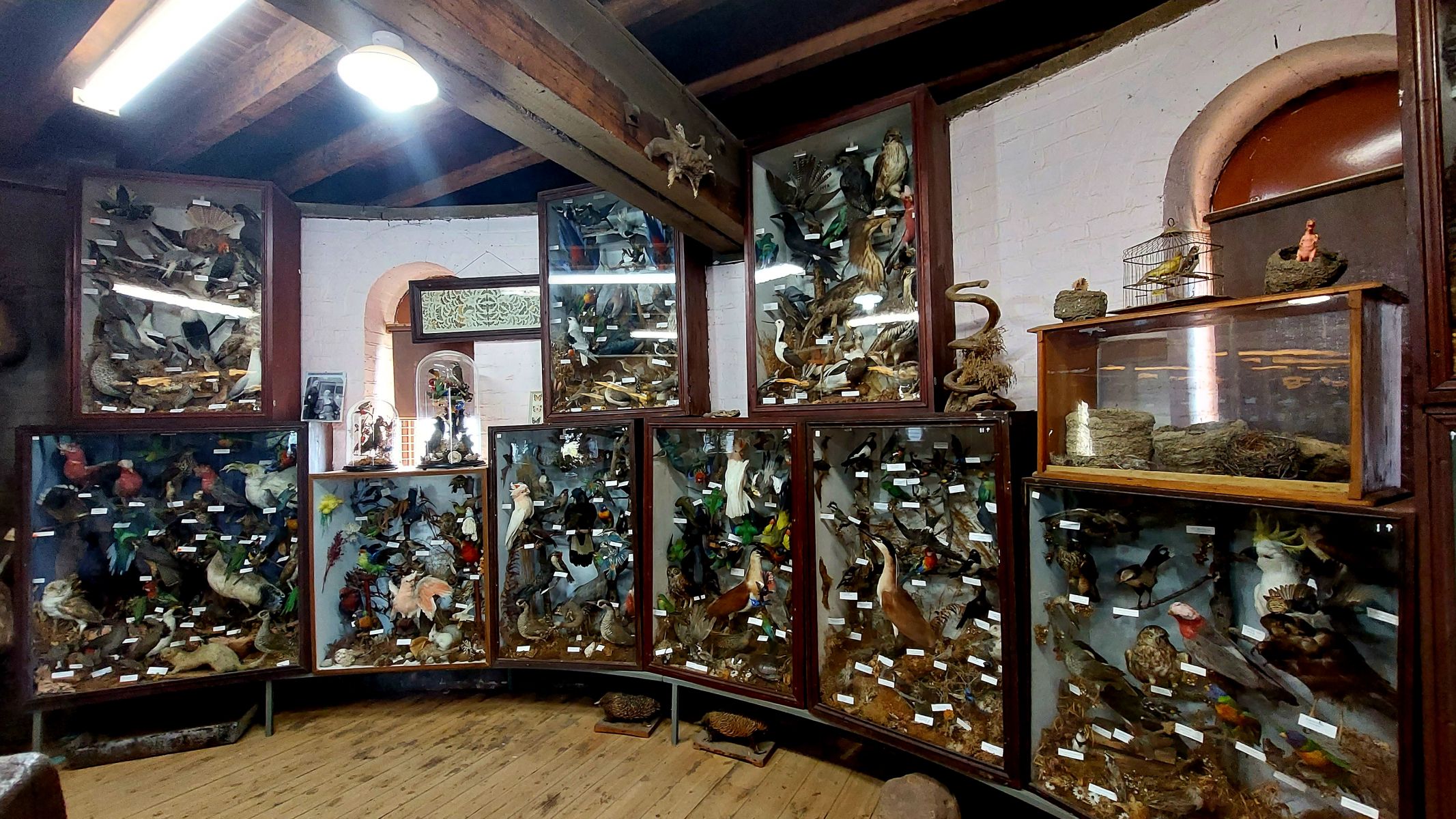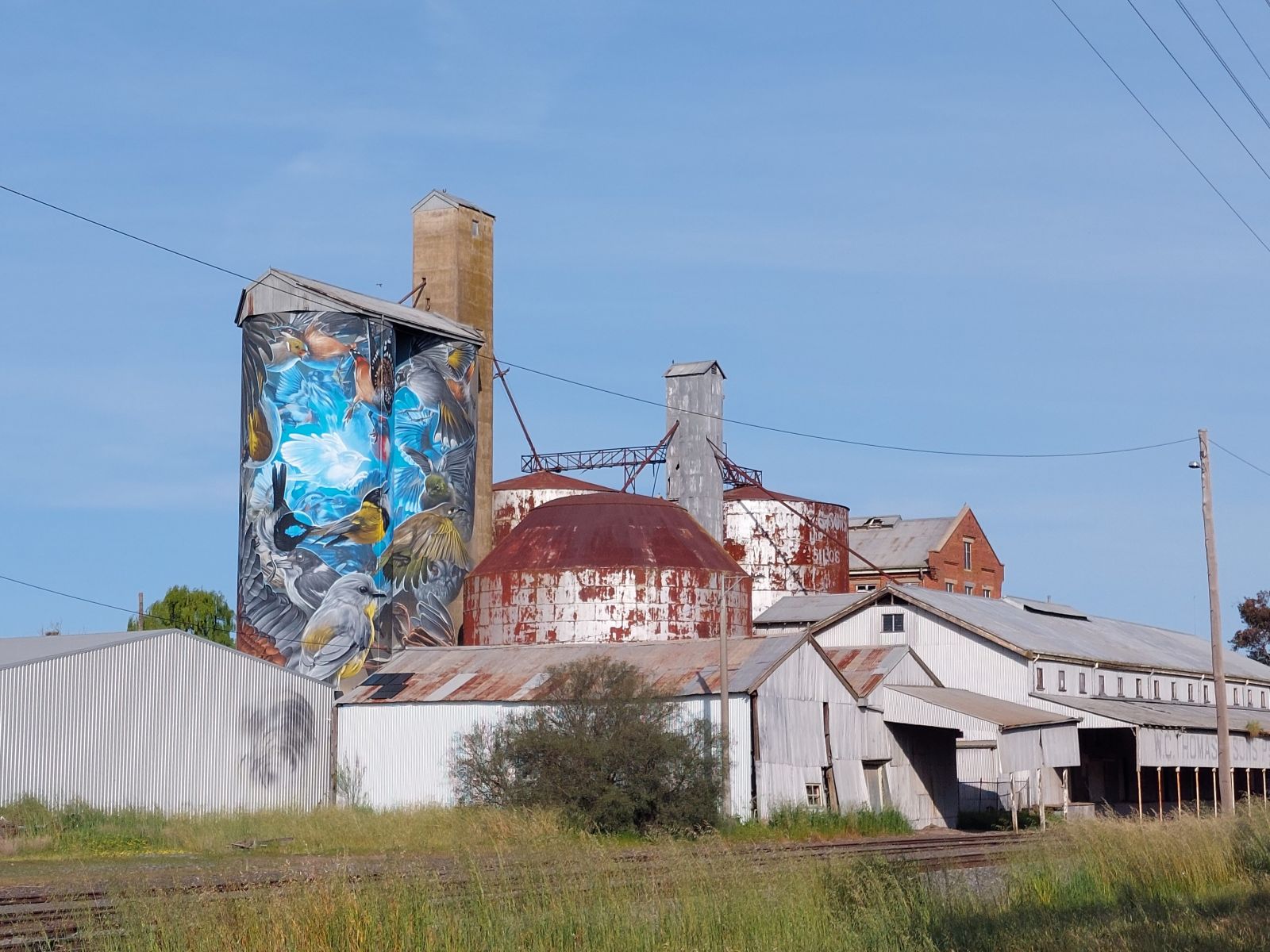 Page last updated: 13/11/23