A Melbourne mansion dating back to the 1840s is undergoing the biggest conservation works the heritage building has ever seen.
Built in 1847 and once home to a wealthy and renowned family, Como House is one of Melbourne's most prominent and significant historical houses.
An unusual mix of Australian Regency and classic Italianate architectural styles, it is architecturally significant as an intact and complete example of a 19th century estate mansion.
But at more than 170 years old, the property is showing signs of deterioration.
So the Victorian government stepped in and thanks to its Living Heritage program, the magnificent building is receiving a $950,000 facelift.
Conservation works began in 2020 and impressive progress has already been made by the National Trust Australia (Victoria).
The video below, produced by National Trust Australia (Victoria) before the current COVID-19 restrictions came into place, shows some of the condition issues at Como:
Como Conservation

Urgent Stage 1 conservation works have focussed on the exterior of the mansion, kitchen/servants wing and laundry/coach house. The works are addressing damp issues to ensure the buildings are watertight. Conservation works include repairs to slate roofs, flashings, rainwater goods, mortar, render and brick walls.
While some repainting has started, the original colour schemes and decorative finishes will be returned in Stage 2. As a first priority it is important for the buildings to be structurally sound and watertight before aesthetic works begin.
An interesting feature uncovered through these works are the details of the urns on the mansion parapet. A previously hidden grapevine decoration was revealed through the removal of thick layers of paint. Surprisingly, the urns appear to be repurposed Victorian garden ornaments.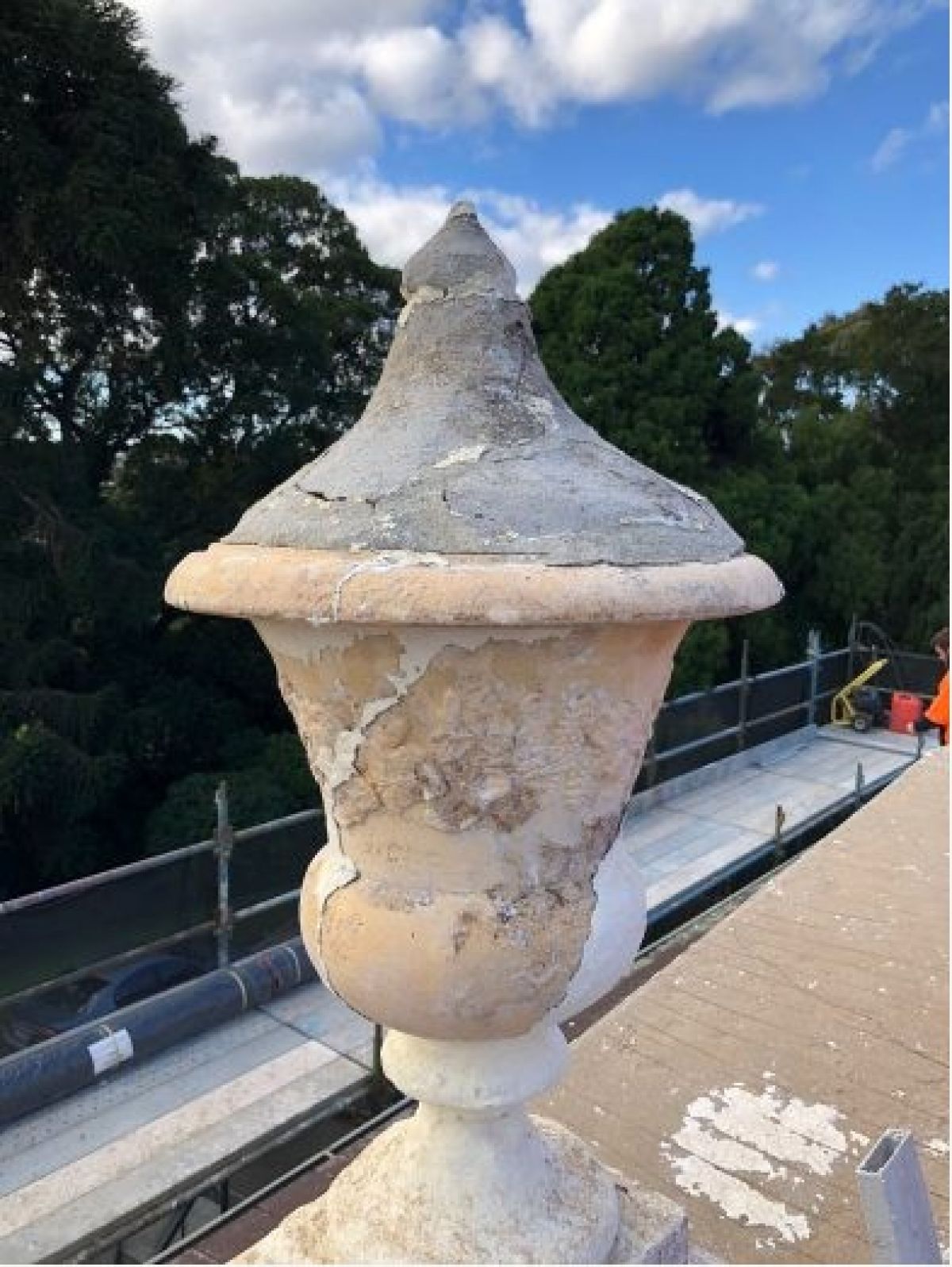 This video produced by National Trust Australia (Victoria) provides an overview of the conservation progress at Como House. Detailed information on the conservation works is also available on the National Trust website.
The video was shot before the current lockdown. Works are currently progressing well on site, and all contractors are adhering to COVID-19 protocols and guidelines.
A House for High Society

One of Melbourne's most elite colonial families, the Armytage's, called Como House home. The Armytage family owned the property from 1864 to 1959, when it was donated to the National Trust. This continuous ownership contributed to the historical integrity of the house. It also solidified Como House as a social centre of Melbourne's elite.
The Armytage family were famous for hosting many social events at Como House, including dignified dinners, refined receptions and sophisticated soirees. The ballroom even hosted Dame Nellie Melba who sang opera at their events. In fact, the timber ballroom floor was sprung on chains for easier dancing during parties. In 1906, an Armytage family member held their wedding reception at Como House. Many of Melbourne's high society attended, including artists Arthur and Emma Minnie Boyd.
Como House continues its historical legacy as an entertainment venue through event hire, artist residencies, art exhibitions, garden visitation, house tours, educational programs and a café.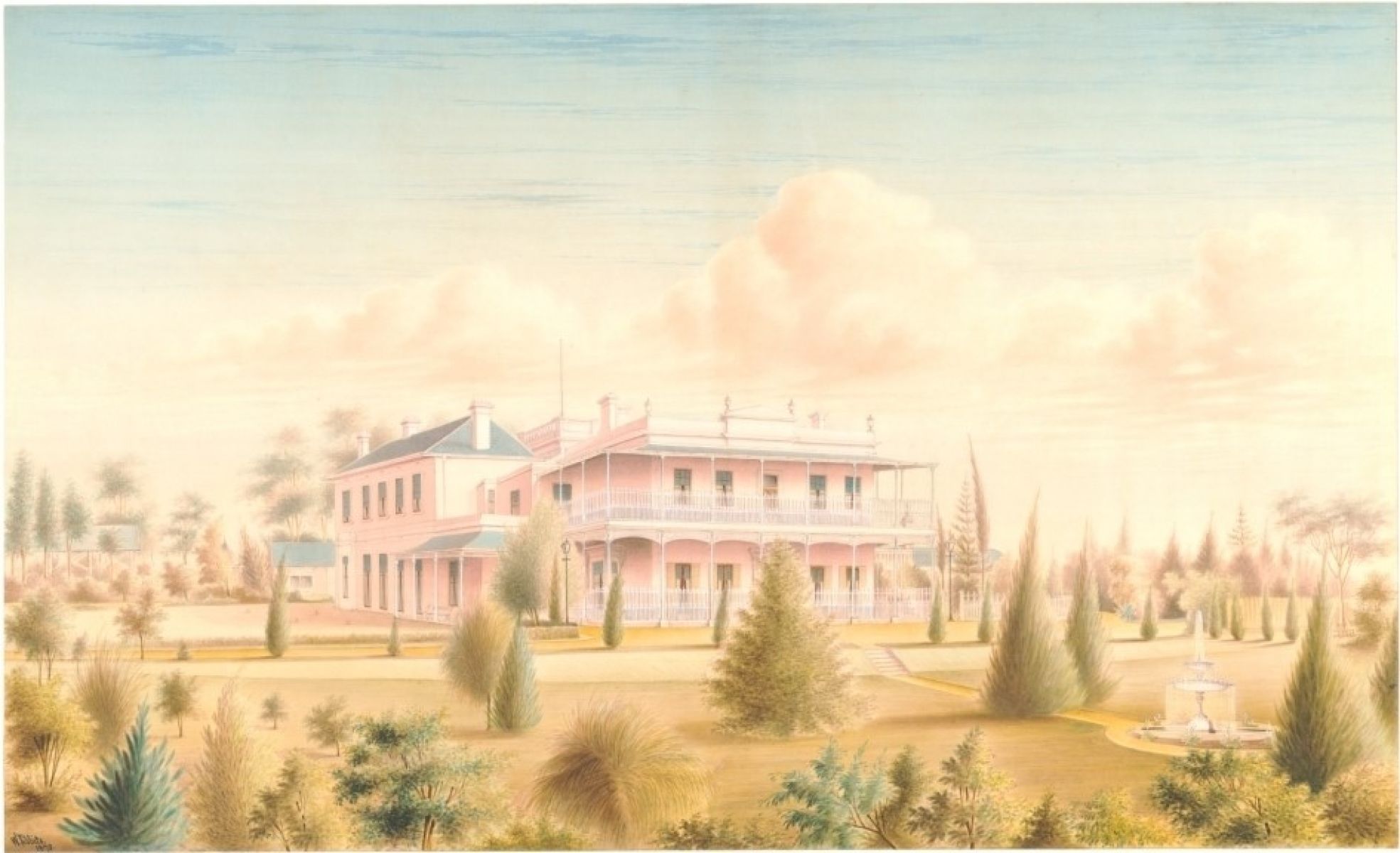 Visit Como House
Como house and gardens are managed by the National Trust of Australia (Victoria). The historic gardens and house are open to the public. However, please note, in accordance with government guidelines, all National Trust properties and attractions in Victoria are temporarily closed. Plan your future visit to Como House.
Page last updated: 16/05/22