Hedgelaying isn't a practice that catches many headlines. The centuries-old art of maintaining hedgerows is more commonly seen in the United Kingdom and Ireland. But with the help of the Victorian Government's Living Heritage Program, this traditional practice is helping to revitalise the State heritage listed farm closer to home.
The Kyneton Historical Society was awarded a grant of $20,000, which has been matched by the property's owner.
Located just outside of Kyneton in Victoria's Macedon Rangers Shire, the heritage listed Windmill Farm includes a bluestone windmill, a timber house and barn and historic hawthorn hedges.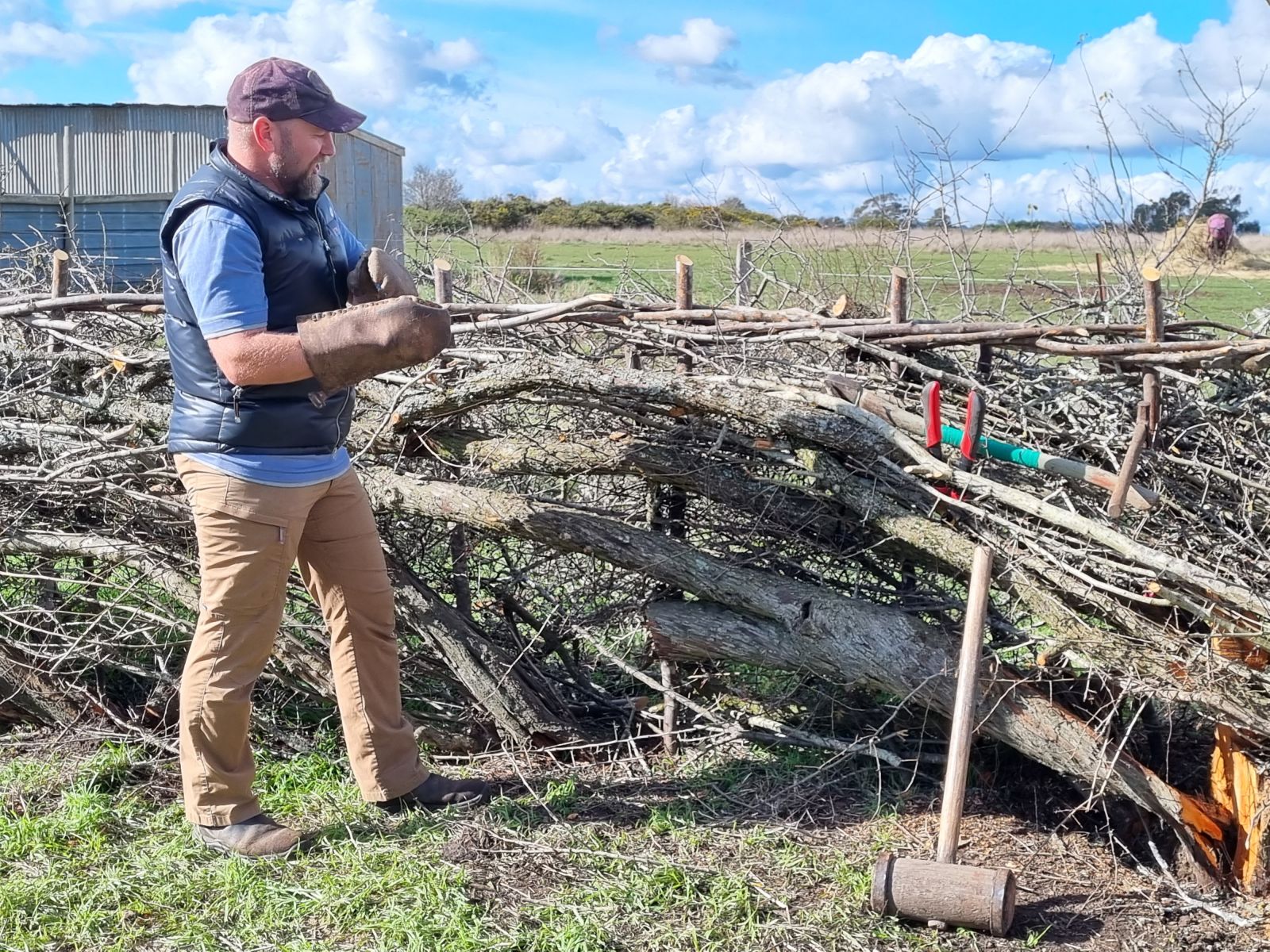 Sustainable alternative to farm fencing
Originally planted in the 1860s, these traditional hedgerows are a sustainable alternative to farm fencing. They reduce the need for wire fencing and posts, and use natural resources to create wind and stock barriers. As well as being drought-tolerant, they also provide shelter and habitat for small birds, amphibians, reptiles, and insects. They also require regular maintenance to prevent them setting seed and spreading into the surrounding landscape as their branches die.
As hawthorn (Crataegus monogyna) is a weed species in Victoria, no new hedges will be planted. It's for this this reason that James Boxhall, Australia's only Master Craftsman hedgelayer accredited by the National Hedgelaying Society in the UK, will set to work.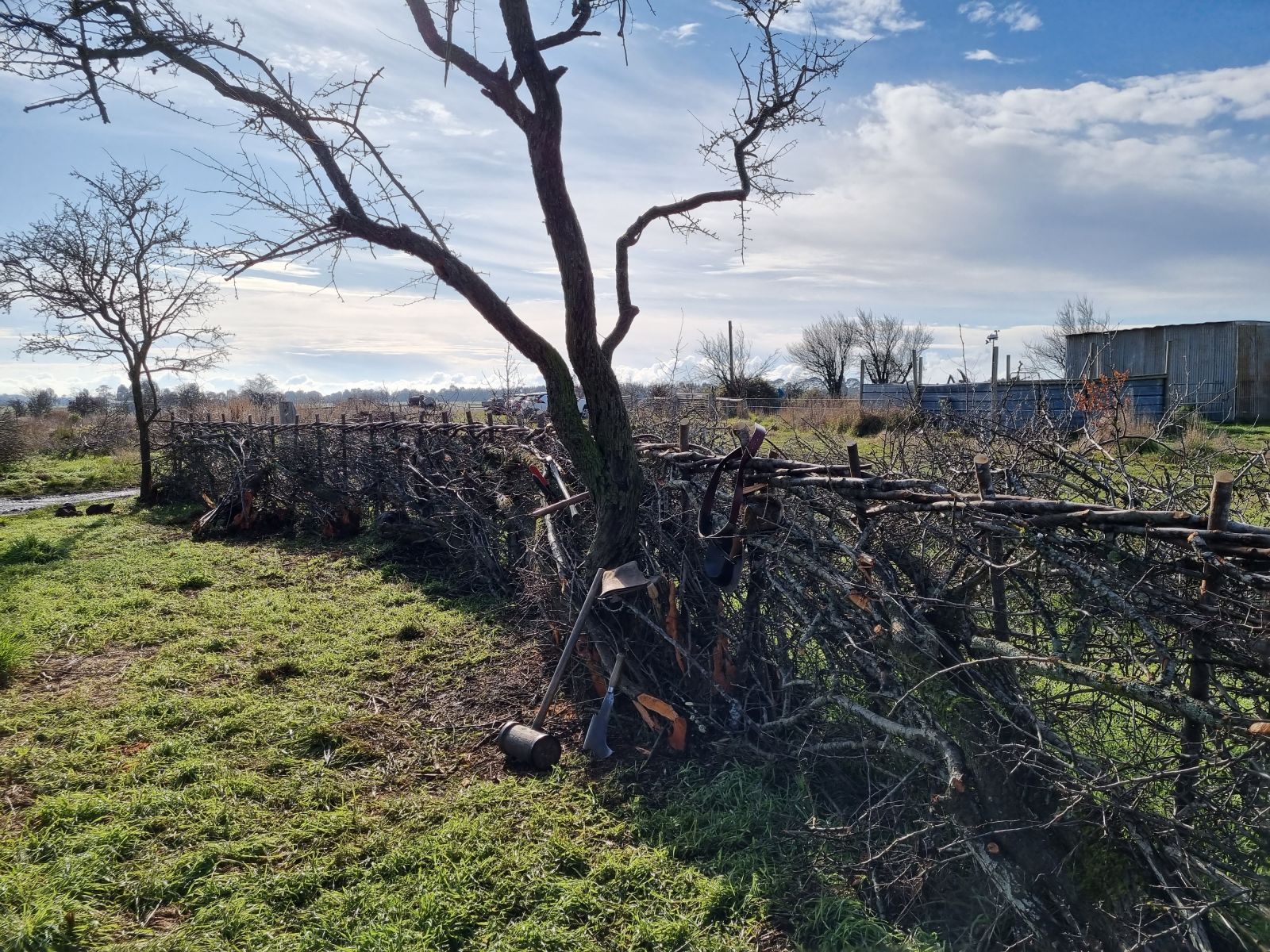 Getting to work
Using traditional hedgelaying tools, James will make a deep cut in the hawthorn stem near ground level and lay it down. When this is done, the stem is called a 'pleacher'. Other stems are cut and laid on top, then staked into place, with binders of dogwood woven into the top of the hedge.
In Spring the laid hedges will sprout vigorous new shoots. Any gaps in the hedges will be planted up using seedlings from the parent plant.
Thanks to the grant secured under the Living Heritage Program, and James' hard work, an unbroken and ongoing link to Windmill Farm's past will be revitalised and secured for years to come.
Open days will be held in the winter of 2023, allowing the public to see this traditional craft in action.
View more highlights from the Living Heritage Program.
Page last updated: 25/08/22