In 1853, Keilor Police constables worked in a Victorian-era 'flat-pack' imported from Britain. Fast-forward 169 years and funded by a grant from the Victorian Government's Living Heritage Program, that iron Prefabricated Building (H1971) has won a prestigious architecture award.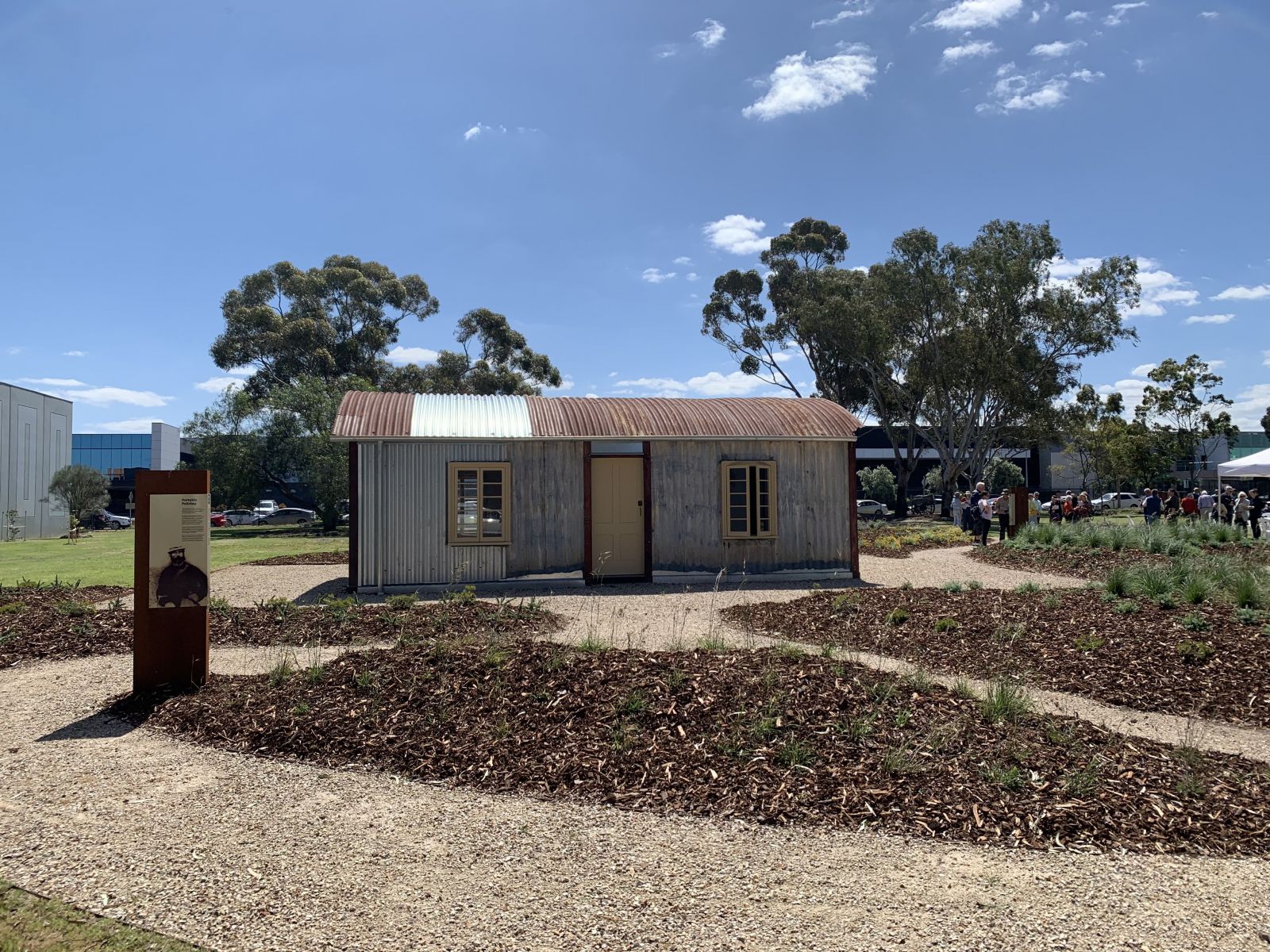 Iron pre-fabricated buildings with corrugated roofs and iron uprights like this one are now rare in Victoria. It represented great technological change for its era. Over time the hut was left to stand in a paddock and was finally dismantled. It was stored flat in Keilor until Brimbank City Council began a restoration project.
While it may look like a small shed, the Keilor Police Hut is special because of its history. In the early gold-rush of the 1850s, people had travelled to Victoria from all over the world to try their luck on the goldfields. The road to the Mount Alexander and Bendigo diggings was busy and difficult. A police presence was seen as urgent, both to protect people and to secure the transportation of gold. The Government imported prefabricated or 'flat-pack' iron cottages for Victorian constables to work in. Think of these huts as the original flat-pack IKEA. The Keilor Police Hut is one of these.
In 2019, the Council was awarded $200,000 in a Round 4 Heritage Victoria Living Heritage Grant. Council also made a substantial investment in the reconstruction of the gold-rush era building. A team of heritage experts, led by Andronas Conservation Architects completely rebuilt the hut while carefully conserving original materials.
Using historic evidence, the team finished one end of the building to show how it would have looked when first used. At the other end, unlined walls and an exposed floor show the construction details. The original corrugated roof has been retained, holes and all.
The judges of the 2022 Victorian Architecture Awards described the Keilor Police Hut as "an exemplar of conservation work" and a worthy winner in the Heritage Conservation category.
The community celebrated the re-opening of the hut in November 2021. The restoration will mean the Keilor Historical Society can share a real gold-rush era building with local school children. The building gives everyone who visits a unique understanding of Victoria's history.
View more highlights from the Living Heritage Program.
Page last updated: 28/02/23