A former railway engine shed, a dredger and an historic shipwreck are among 15 state significant heritage places awarded a competitive heritage grant, through the Living Heritage Grants Program in 2020-21.
Loco Shed Echuca Inc was awarded $190,000 for urgent conservation works to the Former Railway Engine Shed at Echuca. The building was erected in 1864, as an important part of Echuca's railway complex, which was the busiest non-metropolitan station in Victoria during the nineteenth century. The building's current condition makes it inaccessible to the public. This grant will help to repair water damage and install a new fire protection system, enabling the building to open to the public as a community space.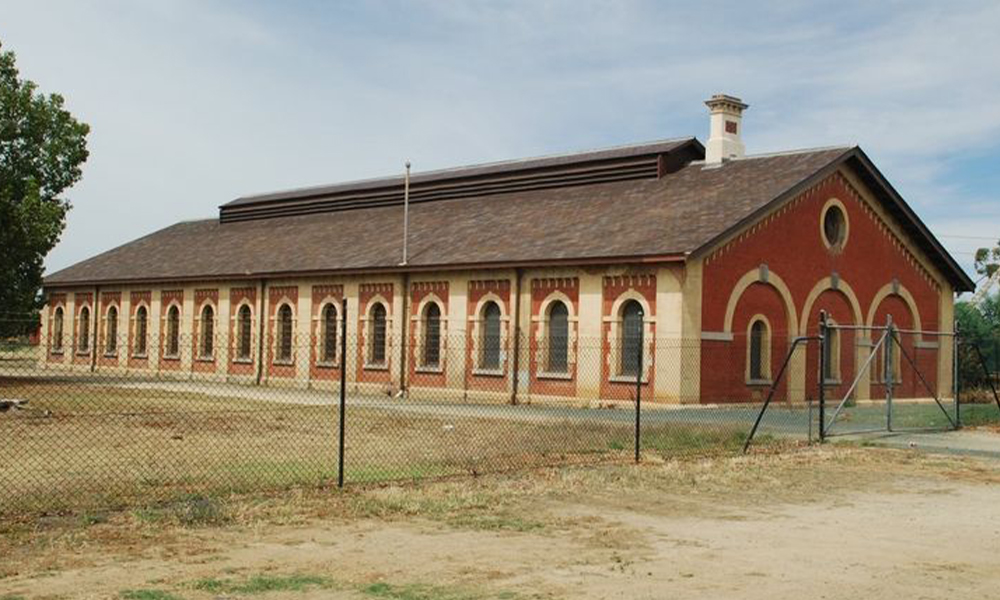 Amazon 1863 Project Inc has been awarded $20,000 to fund urgent conservation works to the Amazon shipwreck. On 13 December 1863, Amazon, a Jersey-built 402-ton ship, struck the beach near Inverloch while sailing between Melbourne and Mauritius. Today, the wreck is only visible at low tide. The grant will be used to preserve the lower part of the ship's stern. Once conserved, Amazon will be displayed for community education.
A grant of $60,000 has been awarded to Gippsland International Inc to support urgent conservation works to the No.21 Dredger. Built in the 1950s, the dredger serviced the Morwell open cut mine for over 40 years. It is one of the first bucket-wheel excavators used on site to remove waste from the mine. The grant will fund corrosion removal and repainting the dredger to ensure its ongoing structural integrity. These works will support increased up-close access to the dredger on mine open days.
The Living Heritage Program provides grants to reactivate and conserve the state's valuable heritage assets. Apply now for Round 6 of the program.
Page last updated: 23/02/21