What do you do if you're busting for a toilet but can't find one? Spare a thought for those living in 1850s Melbourne, when there wasn't a public toilet to be found.
Instead, the only toilets people could turn to were in hotels and markets, or too often the city's secluded corners and hidden laneways.
This steady stream of public urinators led to a number of complaints to Melbourne City Council about the 'indecent nuisances' being committed in public places.
It led to Melbourne's first public toilet being unveiled in 1859, just outside the Post Office (now H&M) on Bourke Street.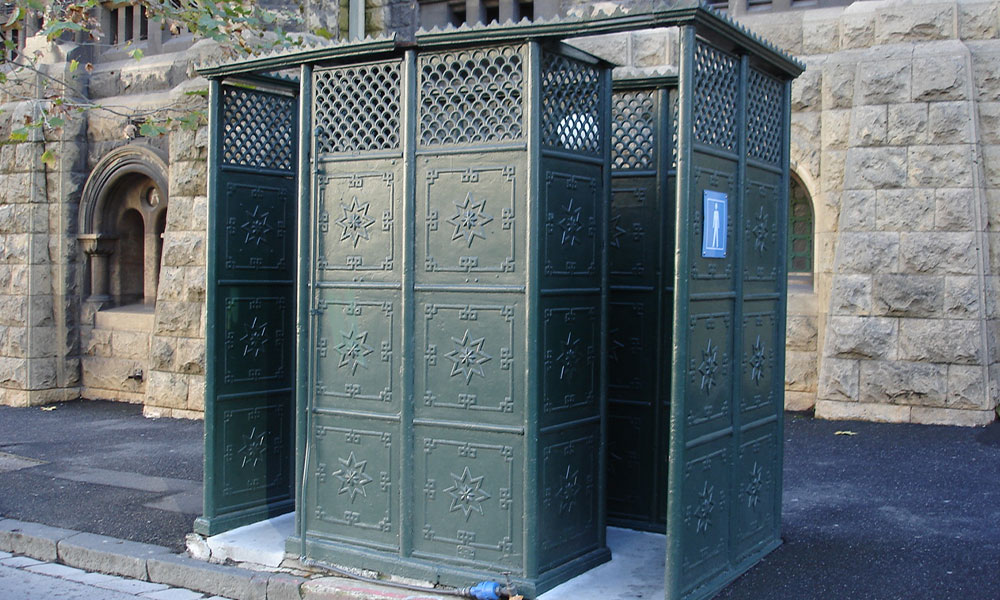 But the high was short-lived, with prudish 19th century attitudes forcing its relocation to a less prominent spot on the south side of Flinders Street, near King Street.
Yet while men now had a place to go, it wasn't until 1902 that women would be afforded the same right. Women were then permitted to use the city's first underground public toilets on Russell Street, just south of Bourke Street.
Made of iron and timber, the first public toilets were built directly over the city's gutters so the waste could flow into the Yarra River. It was said the gutter location allowed a man 'to use the facility and hold onto his horse at the same time'.
Despite the need for public toilets, complaints were frequent. There were some concerned they were a haunt for 'objectionable characters'.
In a bid to counter this unwanted behaviour, iron spikes were fitted to the stonework surrounding the Lonsdale and Stephen (Exhibition) Street toilets to discourage these 'characters' from loitering nearby.
But with the construction of the city's underground sewerage system in the 1890s, urinals began popping up all over the city. By 1911, there were 71 urinals with 210 stalls scattered throughout Melbourne. Of these, at least 40 were made of cast iron, and only eight remain today.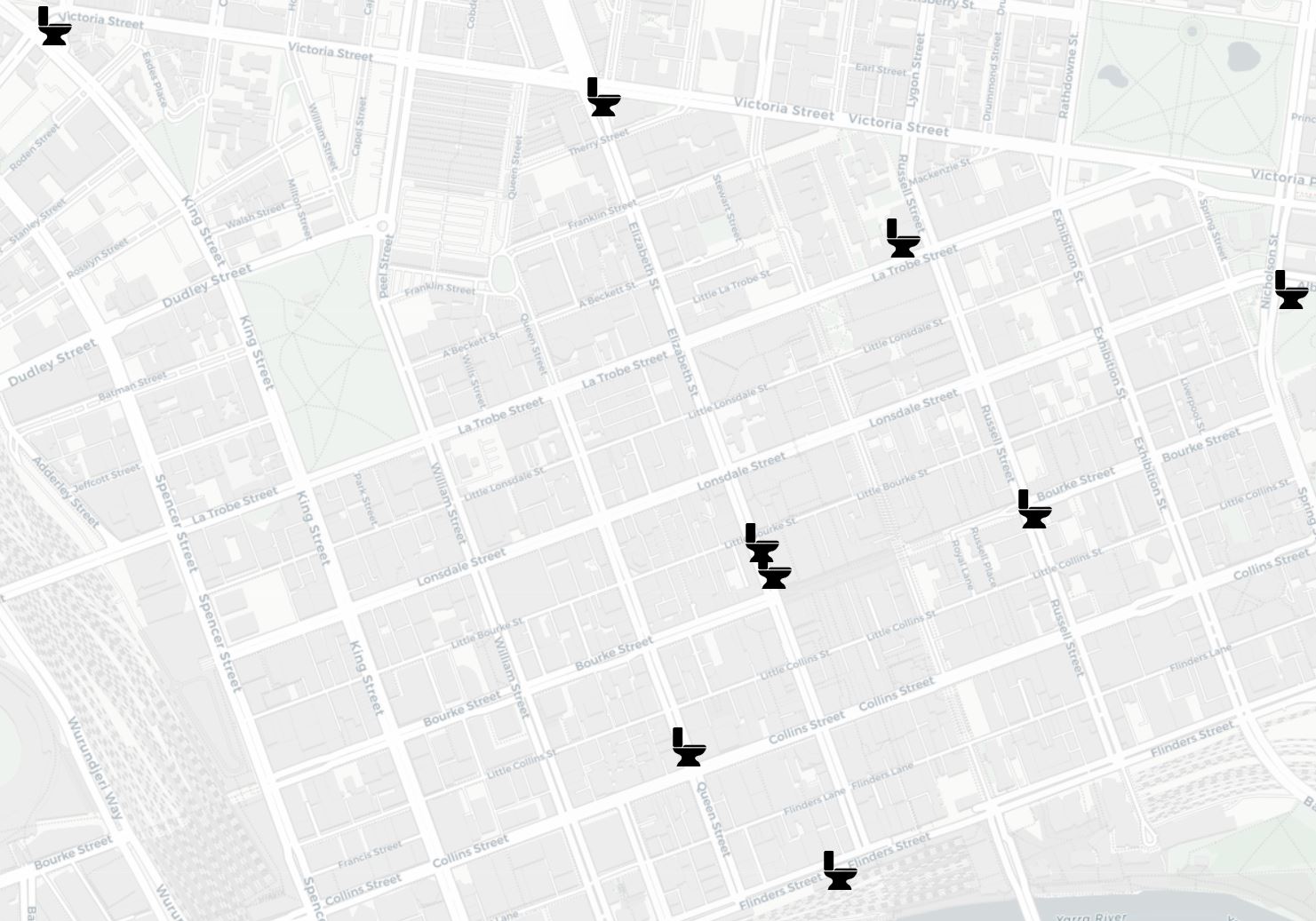 These surviving toilets are heritage listed because of their historical and architectural significance to the state of Victoria.
It's something to keep in mind if you ever happen to find yourself in Melbourne, and in need of a humble toilet.
Page last updated: 19/05/21